News
Read on for information about LotFP releases and news.
03.07.2017: Vaginas are Magic! available for download!
LotFP's 2017 Free RPG Day book, Vaginas are Magic!, is available as a Pay What You Want download here!
29.04.2017: Slügs! available for download!
LotFP's 2016 Free RPG Day book, Slügs!, is available as a Pay What You Want download here!
21.04.2017: Veins of the Earth out now, and First Reviews!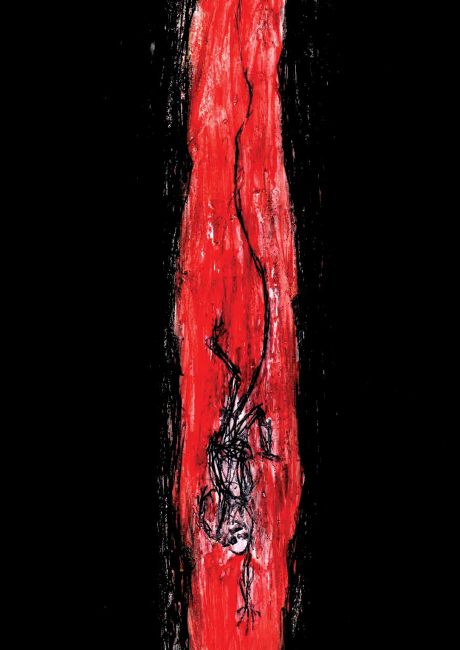 Veins of the Earth, writing by Patrick Stuart, art by Scrap Princess, layout and design by Jez Gordon.
Available here in print or here in PDF.
You can hit those links and see the official promotional material, but it might be more valuable to see what paying customers have already said:
"Evocative hints, and inspiring prose rather than excessive rules driven explanation alone would make Veins of the Earth an outstanding setting book, but the way it marries mechanics to setting intent and mood of play is a very rare accomplishment." (full review here)
"This book is beautiful." (full review here)
"My initial thoughts? Jesus. It's love at first sight." (full review here)
"If you are interested in running games that extend below the surface, I'd put this on a must-have list for the sheer amount of inspiration and research it condenses alone." (full review here)
Here's a Reddit post about Veins.
And Patrick and Scrap did an interview here.
23.03.2017: New T-Shirts in the LotFP Webstore!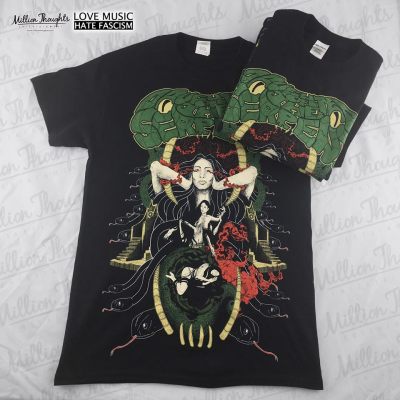 15.03.2017: ACLU Donation Drive Results + News
The ACLU fundraising drive ended up giving away 222 books for $15,661 in donations. Thank you everyone!
Two new shirts are on their way here from the printer in Germany, and they'll go up on the webstore when they arrive.
After almost three years of production (I got the first full version of the text in June 2014), Veins of the Earth is finally done and should be available in mid-April. We'll be doing previews on the LotFP G+ and Facebook during the time in between. Veins is a project by Patrick Stuart and Scrap Princess (Deep Carbon Observatory and Fire on the Velvet Horizon), and Jez Gordon just finished the layout. 368 page hardcover, full color. Looks like it'll be 55€ before tax and shipping. The book will be physically about twice as thick as Red & Pleasant Land, and I expect the book is going to weigh 1000-1100 grams, which would make Economy shipping costs somewhere around 20€.
This is LotFP's biggest production to date, and just might be the best "underdark" gaming supplement this hobby has ever produced. If you doubt that bit of hype, well, we'll see. We'll see. I like our chances.
This might be a good time to remind everyone that if your order through the webstore weighs at least 2100 grams, I subsidize half the shipping cost, savings included in the listed shipping price once you pass that threshold. Might be something to consider when ordering such a large book.
---
First page, Previous — Page 3 of 18 — Next, Last page